App ka Aadhaar: The new face of identification in India
Hindustan Times |
, New Delhi
Govindraj Ethiraj
Mar 12, 2016 08:47 AM IST
The Aadhaar bill, passed in the Lok Sabha on Friday, promises to give tooth and sanctity to one of the most transformational projects India has seen in recent times.
The Aadhaar bill, passed in the Lok Sabha on Friday, promises to give tooth and sanctity to one of the most transformational projects India has seen in recent times.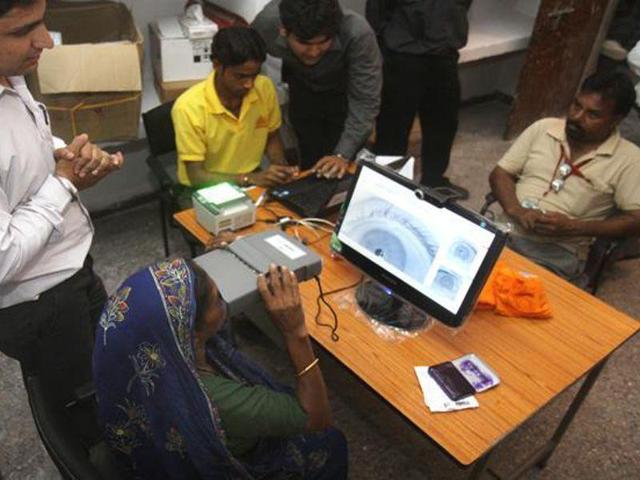 The Aadhaar system has two objectives. The first is to create a unique identity that is mobile and dynamic — not tied down to a physical card or a specific geography, unlike many other identities.
For instance, a ration card issued by the public distribution system is an important identity proof but is only valid in the state that issues it. So if you moved cities and tried opening a bank account, most of your IDs will not work. And the way know-your-customer (KYC) works in India, it is more about fixing you to a location rather than verifying who you are.
Read: Aadhaar bill passed by LS: All you need to know about the biometric ID
Aadhaar achieves its uniqueness by relying on biometrics.
For many Aadhaar holders, this is their first proper ID. An early study of enrollees conducted by two University of Stern professors showed that almost 56% of those enrolling did not have a portable ID, like a passport, Income Tax permanent account number (PAN) card, or a driver's licence. Of these, 87% earned less than `1.2 lakh a year, demonstrating the linkage between low incomes and lack of identities.
The second aspect of Aadhaar is its ability to act as a real time authenticator of identity. The mobility and authentication capability come from the data sitting on a central database that can be accessed real time, anytime.
Incidentally, the central database also helps de-duplication of enrolments before generating a random 12-digit number. Note that the tally is now touching a billion Aadhaars.
Service providers, like the petroleum ministry, have already tied Aadhaar to their direct benefits transfer (DBT) programme. This ensures that subsidies for cooking gas, and now partly kerosene, reach those it is meant for. Of course, this assumes that the original database that identifies the recipients is accurate.
Read: Lok Sabha passes Aadhaar bill to facilitate direct benefit transfer
But the benefits of having a dynamic and mobile identity go beyond plugging leaks in subsidies.
One of the many early thoughts in Aadhaar's design was to see how it could be used by and for construction workers who constitute large portions of India's migrant population. Most of them are unidentifiable, except by the contractors or sub-contractors they work for. Many construction sites are also sensitive locations and there is concern on who is going in and out.
Moreover, the same ID can also be used to generate a skills database. There is a huge need and opportunity to institutionalise this with a mobile ID. Work on this initiative is underway.
At a more consumer level, parents could insist that their children only interact with Aadhaar authenticated 'friends' on social media sites. Identity authentication will increasingly become part of many interactions and exchanges, whether we like it or not. Real time authentication will also become a way of life.
Much of the transformation will be led by financial applications but will go onto other areas as well and work across the spectrum, rich and poor. States have several databases which usually don't talk to each other. There is an urgent need to use an Aadhaar-like 'key' to unify.
The thinking behind Aadhaar was to build it as platform. It's now up to entrepreneurs and innovators to find ways (apps) to use this platform in ways that can truly benefit and transform the society.
(The writer is the founder of Ping Digital and was formerly with the UIDAI)