Lok Sabha passes Aadhaar bill to facilitate direct benefit transfer
Mar 11, 2016 11:33 PM IST
The Lok Sabha on Friday passed the Aadhaar bill to provide a unique identity to residents and give legal teeth to the government in ensuring that its subsidies and services directly reach the beneficiaries in entirety.
The Lok Sabha on Friday passed a bill that confers statutory backing to the Unique Identification (UID) project.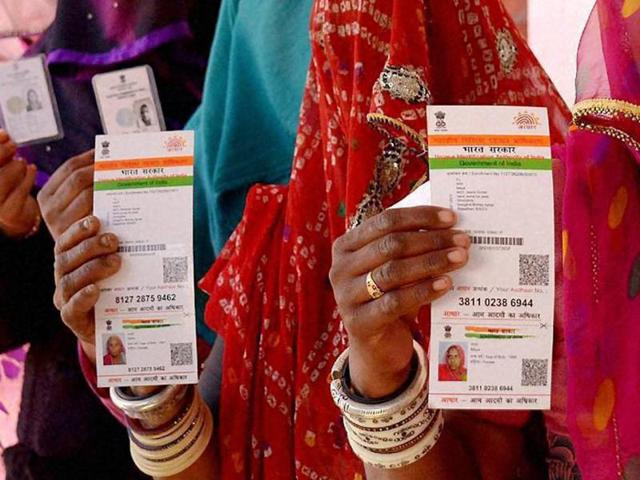 Moving the Aadhaar (Target Delivery of Financial and Other Subsidies, Benefits and Services) Bill, 2016, for consideration and passage, finance minister Arun Jaitley said that the Central and state governments would save "thousands of crores" by providing targeted subsidies to the deserving people through the Aadhaar system.
Responding to the Congress' assertion that it was the UPA government that had conceived the legislation, he said he was ready to "give the benefit of the copyright" to the Opposition party even as he added that the NDA had shifted focus on the legislation by ensuring government subsidies do not go to the undeserving.
"Until a few months ago, people like me were also receiving an LPG, kerosene or diesel and petrol subsidy. People like me are completely undeserving in this matter.
Should even one rupee of the state be spent on me or should it be spent on the poor and the vulnerable?" Jaitley asked, exhorting all parties to pass the bill.
Referring to fears expressed by Opposition leaders on issues concerning privacy and disclosure of information, Jaitley said, "You can find that some data can be shared with the consent of the individual. But biometrics cannot be shared even with his consent...Section 29 puts a restriction on sharing of biometrics. No core biometric information collected under this Act shall be shared with anyone for any reason whatsoever. So, there is a complete protection as far as biometric secrecy is concerned."
Saying the bill would help weed out undeserving beneficiaries from the government subsidy scheme, Jaitley said that 97% of the country's adults had acquired Aadhaar cards while 67% of minors had it. Five to seven lakh people were being added to the system each day, he said. By just using the technology and targeting the subsidy, in the initial stages itself, savings for the Central government had been Rs 15,000 crore.
Biju Janata Dal leader Bhatruhari Mahtab and Congress MP Rajiv Satav had earlier demanded the bill be referred to the standing committee. They also objected to it being converted into a money bill.
Jaitley, however, countered them, saying, "Why it becomes a money bill, in our submission, is for the Speaker to take a final view. Under article 110(c), any money going into or coming out of the Consolidated Fund of India, any legislation that deals with it, is substantively a money bill."