Drones with high-definition cameras: The new-age wedding photographers
Mar 27, 2015 07:26 PM IST
Besides the finery, decked up venues and amazing fireworks, there is something else that is being talked about at weddings these days — the drones.
Besides the finery, decked up venues and amazing fireworks, there is something else that is being talked about at weddings these days — the drones. In fact, a wedding at south Delhi's plush farmhouses seems incomplete without a drone camera capturing each and every moment of the evening. These drones, distant cousins of the ones used for security purposes, come fitted with a high-definition cameras to capture the aerial view of the event, weddings in this case.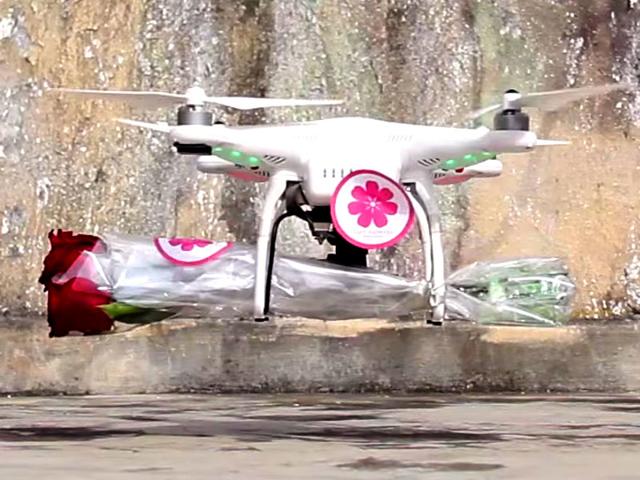 Rishabh Sood, owner of Gautam Nagar-based Candid Tales company, that deals in wedding photography said the culture of drones being used to capture a bird's eye view of the wedding ceremonies is fast catching up in Delhi and especially at the big fat weddings in Chattarpur or Mehrauli.
"According to a rough estimate, during the wedding season drones are used for around 50 to 60 ceremonies in a month in Delhi with around 30 to 40 for south Delhi alone," he said.
"The drone cameras usually require vast, open spaces which one mostly gets in farmhouses. It can't be used in five star hotels because it is risky to fly it in closed space as it might hurt the guests, so it is getting popular in marriages held at farmhouses."
The other reason why this is getting popular in south Delhi is because people here love to flaunt and the drone camera zooming past the baraatis gathers a lot of attention, he added. Remembering one such incident, he said, "Once a client who had organised his daughter's wedding in Chhatarpur farmhouse told me that he wasn't interested in the kind of videos you get from the cameras fitted in drones. He just wanted the drones to fly so that the dancing baraatis would appreciate the view."
A businessman from Gautam Nagar, who supplies these drones to photographers said that these drones get booked for eight to nine times in a month during the wedding season. Another wedding photographer Rajesh Luthra claims that theses drones are not meant for shooting farmhouse weddings. They are meant to shoot weddings at palaces in Rajasthan or other places spread over several acres to give a better aerial view of the location. "However, since it is a new trend, it is becoming popular," he added.
Drones could be dangerous
The Directorate General of Civil Aviation, the authority that regulates law governing civilian aviation has prohibited the use of drones in the country until it revises the existing policies (Aircraft Act, 1934).
Drones had hit headlines in the city when a pizza outlet had used the device for one of its home deliveries.
In the West, the culture of using drones for weddings is already very popular, but there have been instances of couples or the guests being hurt by these flying cameras.
In India, there is a lack of trained hands. According to photographer Rajesh Luthra, there would not be more than 12 people in Delhi who know how to handle DJI Phantom.
Other wedding trends this season
Short videos for YouTube and Whatsapp
There was a time when marriage videos meant three-hour long films. The family eagerly waited for the video films to be made which generally took around a couple of weeks' time. But now, nobody has the time to sit and watch even an hour-long video. Also, soon after the wedding, most relatives leave for their hometown, which has given rise to the culture of filming short videos which are then uploaded on YouTube or are sent to the relatives through various applications. These videos are not two or three minutes' clippings of a particular incident in a marriage ceremony, but are made by professionals.
Pre-wedding photography
Pre-wedding photography is not really a new thing anymore, but the manner in which these are being shot is constantly changing. For example, the photographers follow the couple secretly to catch the candid moments or pick a variety of locations for the job.
Photo booth
Earlier, a photo booth meant a seat or bench designed to seat people being photographed, but these days it means a place with special background options where the bride, groom and other members of the family pose for the camera using props.