In death, Bengal teenager gives life and hope to five others by donating organs
16-year-old Mallika Majumdar slipped into coma on August 11 and was declared brain dead by doctors on Friday. Her family was convinced to donate her organs.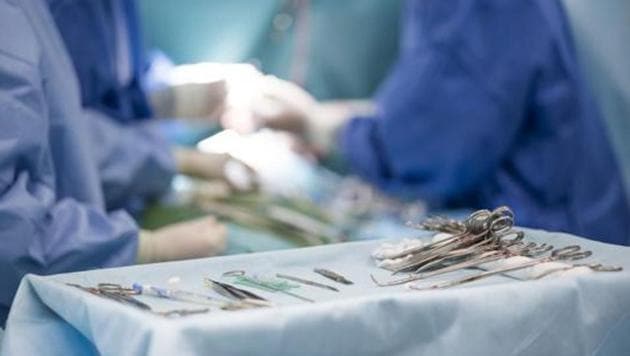 Updated on Aug 18, 2018 11:07 PM IST
Bengal teenager Mallika Majumdar, who would have celebrated her 16th birthday in November, on Saturday became the youngest organ donor in the state, giving a new spell of life to three people who received her kidneys and liver while one of her corneas and part of her skin benefited two others.
After Majumdar, who was diagnosed with a brain lesion after being admitted in the state-run SSKM Hospital in Kolkata on August 1 and had slipped into coma on August 11, was declared brain dead by doctors on Friday, her family were convinced to donate her organs.
"We were told by the doctors that there is no possibility of our daughter returning to life once she was declared brain dead. We were then convinced that if her organs could be transplanted on other persons, she will continue to live among others. And that is our biggest consolation," her father Manik Majumder said over phone from Siliguri.
"Initially, we were reluctant. But then we realised it is preferable to let somebody live with her organs rather than burn them to ashes," said her uncle Subrata Majumdar, her uncle.
"We told the family members of the girl that she might have passed away, but she will continue to live on through the donations," said Aditi Kishore Sarkar, the nodal officer of West Bengal for organ transplants.
"This incident will set an example about donating organs of brain dead patients and raise public awareness," Sarkar said.
While all the other organs could be successfully transplanted within the Institute of Post Graduate Medical Education & Research (IPGMER) in SSKM Hospital compound, the liver was taken to a private Apollo hospital off E M Bypass through the green channel corridor facilitated by Kolkata Police early this morning, said a hospital spokesman.
The organ was successfully transplanted in Ajay Ramakant, 44, flown in from Hyderabad for the surgery, after a five-hour long operation, a statement from the Apollo hospital said.
The kidneys were transplanted on Moumita Chakraborty of the state's Khardah and Sanjib Das of Sodepur in North 24 Parganas district, both who were undergoing treatment at SSKM Hospital.
A relative of Das, who was a recipient of one of the kidneys, said, "I will not belittle Mallika's parents and the doctors by thanking them. Words fail to express our emotions."
The girl's cornea was also been donated to a patient at SSKM and part of her skin was grafted on a burn patient.
(With agency inputs)
Close Story
Personalise your news feed. Follow trending topics