Naa Nuvve movie review: The silliness of Tamannaah, Nandamuri Kalyanram film is no coincidence
Updated on Jun 14, 2018 03:33 PM IST
Naa Nuvve movie review: Tamannaah and Nandamuri Kalyanram starrer is about destiny bringing together people meant to be together.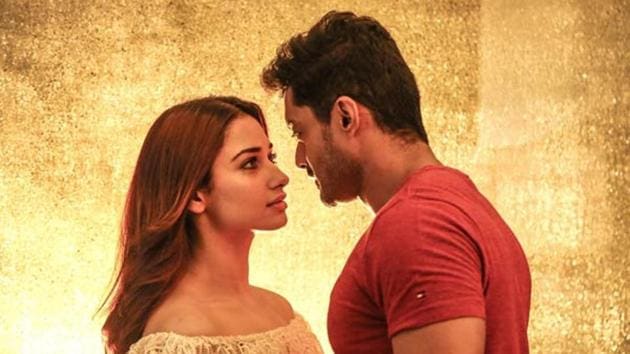 Naa Nuvve
Cast: Nandamuri Kalyanram, Tamannaah
Director: Jayendra
Rating: 1/5
Do you make your own destiny or is it all pre-written? Now, that is a question that films have dealt with time and again with various levels of success. Naa Nuvve is yet another entry to this category, with Tamannaah as a firm believer in destiny and Nandamuri Kalyanram as a man who wants no truck with this hocus-pocus. The two protagonists, with vastly different belief systems, fall in love. Then, they sing some songs.
It all begins with a book titled, what else!, Love Signs. Tamannaah's Meera finds it at a railway station where Varun (played by Kalyanram) has forgotten his mother's book. Nestled in the pages of the book is a photo of our hero. Immediately after she finds the book and the photo, Meera gets to know that she has passed her law exam on the fourth attempt. Happily believing that it is the photo – not her hard work – which helped her pass the exams, she decides she is in love with this man. She then gets to meet Varun who laughs in her face.
That is because Varun is a firm believer that you – and not lucky charms -- make your destiny. Firmly eschewing superstition, he sends Meera on her way but then challenges her to prove that they are destined to be together.
No prizes for guessing that Meera will eventually be successful in her endeavour. The only ones who are not convinced are the members of audience and the sloppy, unconvincing story is the not the only culprit. The sudden turnaround of the hero is explained by him seeing a board with Meera on it. And immediately, he gives up on his beliefs.
Not that their relationship, once it begins, goes beyond song-and-dance and it is not even very good song-and-dance. Audience can probably take heart in the fact that the film's leads are as clueless about what is happening in Naa Nuvve as all of us. When Meera is asked what she likes about Varun, she looks lost for a minute before coming up with this gem, "I don't know what I like about him, but I know that he is mine."
The only take away from Naa Nuvve is Priyadarshi's cameo; his comic turn is the only distraction from the sloppy writing.
So, unless your world view is one with Meera's and you believe you are destined to watch the film, wait till this one is out on TV. Then, go read a book.
Author tweets @Priyanka_S_MCC
Follow @htshowbiz for more
ott:10:ht-entertainment_listing-desktop