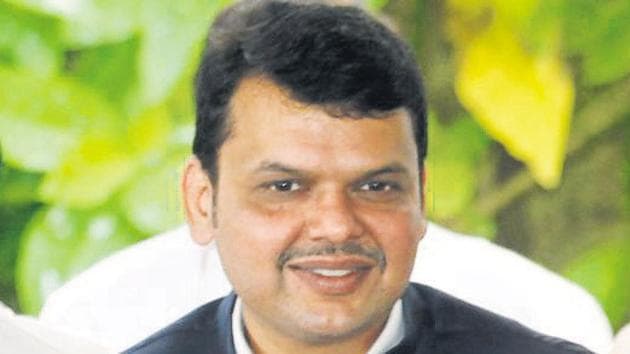 8,000 students will help CM 'transform Maharashtra' today
To celebrate Maharashtra Day, Fadnavis has asked college students to help him tackle 11 of the state's most pressing problems
UPDATED ON MAY 01, 2017 12:29 PM IST
Chief minister Devendra Fadnavis will interact with about 8,000 college students today and ask them to help him solve challenges in the state's economic, education, and agriculture sectors. Fadnavis will seek solutions to 11 such problems as part of the state government's 'Transform Maharashtra' initiative, celebrated on the 57th Maharashtra Day.
The idea is to get suggestions from college students across the state and to use them to bring about changes in socio-economic sectors.
Empowering the urban poor, making Maharashtra drought-free, bridging the digital divide, promoting start-ups, developing sustainable and liveable cities, creating a swachh Maharashtra, improving mobility in cities, bringing about a 'zero-corruption' state, engaging citizens in governance, expediting justice through technology and reforming rural education are some of the issues that the chief minister plans to address.
Students were asked to send in their ideas in groups of six. The initiative received about 2,500 entries from 11,500 students. As many as 6 lakh students posted their suggestions online.
A panel of experts has shortlisted the best solution for each of the 11 problems.
On the day of the Transform Maharashtra conference, shortlisted teams will be given the opportunity to present their ideas in a brainstorming session that is expected to last for five hours.
The day-long conclave, to be held at the National Sports Coucil of India, Worli from 9.30am will give students the opportunity to interact with eminent personalities, including noted industrialist Ratan Tata, western command head of the army major general Anuj Mathur, and actor Akshay Kumar.
"An exhibition will be held at the venue throughout the day. It will include the model of an indigenous aircraft developed by captain Amol Yadav, and exhibits by other youngsters. Booths and stalls showcasing various ambitious projects by various departments will also be on display," said Nidhi Kamdar, officer on special duty in the chief minister's office.
Close