CBI finds Rs1.66 lakh in toilet of deputy I-T commissioner who was held for bribery in Mumbai
Updated on Sep 24, 2017 12:18 AM IST
The accused grabbed a wad of notes from a duct and threw them into the toilet, said a CBI official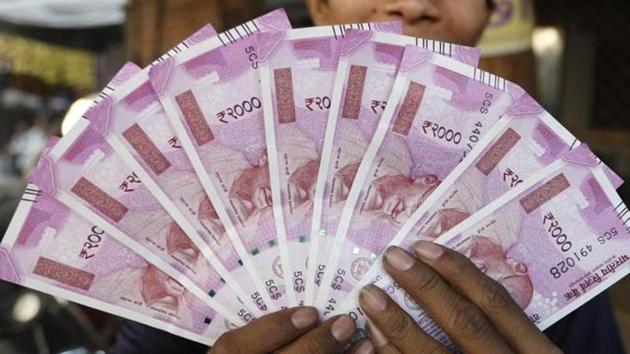 Hindustan Times |
, Mumbai
Manish K Pathak
The Central Bureau of Investigation (CBI) recovered Rs1.66 lakh from the office toilet of the deputy commissioner of income tax department, Jaipal Swami.
Swami and two others — Kamlesh Shah and Prathmesh Masdekar — were held on Friday for allegedly accepting a bribe of Rs3 crore from a businessman.
Soon after, the CBI conducted a search of Swami 's office and found Rs1.66 lakh in the toilet.
"Swami requested permission to use the washroom. He entered, grabbed a wad of notes from a duct and threw them into the toilet. We recovered and seized the notes in the presence of witnesses," said a CBI official, who did not wish to be identified.
A Muthu, director of Saf Yeast Company, approached the anti-corruption bureau on September 20, alleging that Swami had demanded a bribe of Rs5 crore for showing "undue favour during his assessment".
He said Swami later settled upon a bribe of Rs3 crore. Based on these allegations, the ACB registered a complaint against Swami and laid a trap.
A digital voice recorder (DVR) was concealed and used to record Swami demanding that Rs2 crore be paid by the end of the September, and the rest by the first week of October.
Swami also told Muthu that he would accept the amount in gold, if arranging for cash was difficult.
He said he could arrange for a man to buy the gold. He added that he would pass the assessment as soon as he received the bribe.
On September 20, Muthu met Swami, who introduced him to Shah of Sanghavi Bullion Pvt Ltd. Shah gave Muthu his bank account number so he could deposit a cheque of Rs3 crore.
Swami also told Muthu to pay a GST of Rs9 lakh via a second cheque to show that the transaction was a genuine purchase of gold.
Shah then sent his employee Masdekar to collect both cheques, said a CBI official. Masdekar was caught red-handed and Shah was later arrested.
Swami was nabbed when Shah called him to say he had received both cheques.
The three were produced in court and remanded in police custody till September 28