Maharashtra education department wants for-profit firms, individuals to run schools
Aug 27, 2017 12:06 AM IST
The cabinet, however, decided to only let firms formed under section 8 of the Companies Act, 2013 to establish and manage schools.
Soon, individuals and organisations could be allowed to manage schools and earn a profit from their services. Currently, only public trusts and government and charitable organisations run schools. However, a proposal from the state school education department to the state cabinet could change this.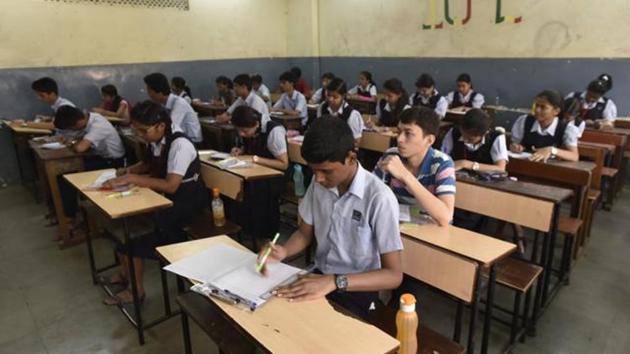 The cabinet, however, decided to only let firms formed under section 8 of the Companies Act, 2013 — to promote arts, commerce, science, education, religion or charity — to establish and manage schools.
The state government is now seeking amendments to Maharashtra Self-financed Schools (Establishment and Regulation) Act, 2012, to implement its decision. Such a move will require the approval of the state legislature.
According to an official at the department, the move is aimed at promoting competition among schools and enhancing the quality of primary and secondary education. "Schools are unable to hike fees owing to the state's restrictions. Many of the budget primary schools are not performing well," he said.
The decision comes after parents' protests against Maharashtra schools' decision to hike fees. The state school education department set up a nine-member expert panel to probe their complaints and iron out flaws in the Maharashtra Educational Institutions Fee Act, 2011.
The state also relaxed a key infrastructural norm for setting up schools. In urban areas, schools can now be set up on a 500-sq-m plot, reduced from the earlier requirement of a one-acre plot. Organisations can also register their schools online throughout the years.
The official said that while the department wanted all the companies registered under the Companies Act to be able to run schools, the political leadership decided to restrict the policy change to those registered under section 8 of the act. "The cabinet felt that such a move would invite backlash, with many accusing the government of trying to commodify school education," he said.
However, some activists said the decision will lead to privatisation of school education. "By introducing corporations to the education sector, the government is trying to absolve itself of its responsibility of providing education to children. Besides, the corporations will focus more on producing employees for industries, rather than students with a social sense," said Nadeem Rasoul, zonal education secretary, Students Islamic Organisation of India.