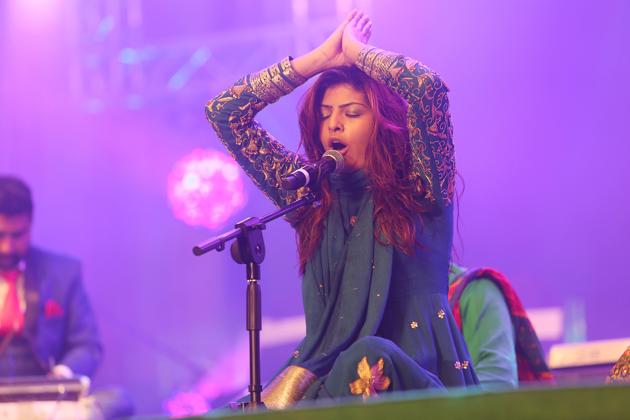 Spotlight on female voices at folk and fusion music festival
Khasi, Odia, Punjabi, Sufi; traditional tunes from across the country will be performed by artists such as Shubha Mudgal, Sona Mohapatra and the Nooran Sisters.
UPDATED ON OCT 07, 2017 11:28 AM IST
At the first edition of the Paddy Fields folk and fusion music festival last year, Bhojpuri sounds merged with Carribean tunes; Khasi music blended with the Blues; and there were songs in such little-heard languages as Bodo, Deori and Koch.
How will the 2017 edition top that? The event, whose aim is to modernise folk music through fusion, will have eight women performers bringing music from around the world.
"Women over generations have been strong contributors to folk music and have played an instrumental role in bringing about social and cultural change," says Anupama Bhalla, vice president-sales, and marketing of the organising group, Nesco. "This festival is to celebrate them and their talent."
Hindustani classical music performer Shubha Mudgal has curated a set of folk songs from Uttarakhand and her birthplace Uttar Pradesh. "This is a great platform for folk singers because we have very talented ones in some of the remotest parts of the country and listening to them is a treat," says Mudgal.
Assamese violinist Sunita Bhuyan, among the first artists to play folk music on a violin, is performing too. "Folk is often associated with male performers and this platform will help us change that perception," she says.
Playback singer Sona Mohapatra has worked on a new set of Odia folk songs. Other names include Assam-based Bhojpuri playback singer Kalpana Patowary, who can sing in 30 languages including those spoken on the border of Assam and West Bengal. And Tipriti Kharbangar, from Shillong, will infuse Khasi folk music with the Blues.
Susheela Raman, a British-Indian musician with roots in Carnatic music; Sonam Kalra and the Sufi Gospel Project will be taking the stage too. Jalandhar-based Nooran Sisters who shot to fame with their Highway soundtrack Patakha Guddi are going to bring some Punjabi Sufi music to the festival.
Natasha Katrak, a school teacher, will be attending it for the second time. "Amid so much pop and Bollywood music, you always forget how rich our country is on folk music," she says. "By attending it, you're not only encouraging singers but also helping keeping the art alive," she adds.
Close