Monday Musings: Aamir Khan silences critics with Paani Foundation
Hindustan Times, Pune |
Abhay Vaidya
Apr 23, 2018 03:09 PM IST
Where are the people who had asked this great son of India to leave the country two years ago?
About two-and-half years ago, the brilliant actor Aamir Khan had stirred the nation's conscience when he reflected on the rising intolerance in the country. Along with it, he had provoked a heated controversy when he spoke of his wife's fears of living in India amidst rising hatred.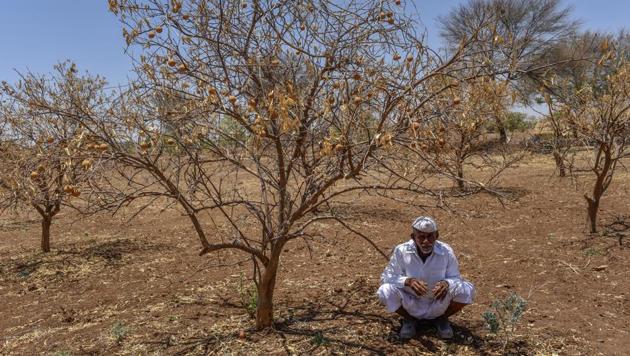 Those very same critics now need to take note of Aamir's brilliant work in battling drought in Maharashtra through his organisation, Paani Foundation.
Supported by The Tata Trusts, HT Parekh Foundation, Piramal, Reliance Foundation and Jankidevi Bajaj Gram Vikas Sanstha, Paani Foundation is a non-profit company founded by Aamir, his wife Kiran Rao and the team from the TV show Satyamev Jayate.
It was launched in 2016, the very year in which Maharashtra had declared that 29,000 villages of the total 43,665 villages in the state were drought-hit.
Last week, the actor was in Pune to urge college students to become 'Jalmitras'- volunteers in the cause of fighting drought in the state. The students were urged to visit the website https://www.paanifoundation.in/be-a-jalmitra/ and register for a day's 'shramdan' (voluntary labour) in a village of their choice on May 1, the auspicious occasion of Maharashtra Day.
A voluntary force of about one lakh is expected to descend on Maharashtra's villages and join the villagers in undertaking groundwork for water conservation. This is all in preparation for the monsoons two months later, when the downpour from the skies won't be wasted but will stand collected in the bunds, trenches and artificial lakes dug up by the volunteers and villagers. According to Aamir, all it takes is 45 days of concentrated work in a drought- prone village to prepare it for water conservation. The first results begin to show a year later.
Aamir and his childhood friend Satyajit Bhatkal, CEO of Paani Foundation, are clear that they are mass communicators first and foremost and will use the power of communication to fight drought in the villages.
Thus, there is a training programme for villages on the technical aspects of watershed management and water conservation, slickly produced training films of 4 minutes to 36 minutes in duration, an Android App, books and training manuals in Marathi and a powerful website.
There's some fun thrown into this effort with the annual Satyamev Jayate Water Cup competition among villages for the top prize of ₹50 lakh in best watershed management work done, and other prizes. In 2016, 116 drought-stricken villages participated in the Water Cup competition and in 2017, this number rose to 1,300, showing that the movement is spreading. All of this is driven by the magnetic personality of the Bollywood superstar.
The team behind Paani Foundation is highly accomplished and motivated. I was pleased to note that 'master trainers' from the Pune/Ahmednagar based WOTR (Watershed Organisation Trust) are associated with this project along with Pune-based Bharatiya Jain Sanghatana led by the dynamic businessman-social worker Shantilal Muttha.
This is extraordinary work attempting results on an extraordinary scale. Aamir has used his immense popularity to bridge the urban-rural divide and is striving to bring about change where it matters most. His work deserves our fullest support.