Hospital sources said that he is admitted to the intensive care unit (ICU), where his condition is being monitored and necessary tests are being done. "He is stable. We will monitor his condition and hopefully discharge him tomorrow," sources said.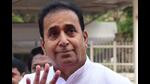 The four children were reportedly being treated for Thalassemia for which NAT-tested blood (Nucleic Acid Test) had to be transfused, but in the absence of the facility, the blood got contaminated.

Anil Parab has already denied charges of any links with the said land. The records with the Dapoli land department show that the minister sold this land to another person in Mumbai.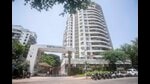 Anil Parab was last year accused by suspended cop Sachin Vaze of corruption amid controversy linked to Anil Deshmukh.

Multiple search operations were carried out linked to Maharashtra minister Anil Parab.