Here are today's top news, analysis, and opinion. Know all about the latest news and other news updates from Hindustan Times.
Published on Aug 08, 2022 08:55 PM IST
If you plan to take a short getaway with family, friends or all by yourself this Raksha Bandhan and Independence Day weekend or during Janmashtami holiday then here are a few recommended travel destinations in North, South, Middle, East and West India
Updated on Aug 08, 2022 07:51 PM IST
By
Zarafshan Shiraz
, Delhi
Responding to the statement, external affairs ministry spokesperson Arindam Bagchi said: "The statement issued by the General Secretariat of the Organisation of Islamic Cooperation (OIC) on Jammu and Kashmir today reeks of bigotry."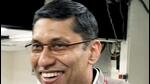 Updated on Aug 06, 2022 01:39 AM IST
With the miraculous 4-day holiday from Raksha Bandhan to Independence Day, many in India are looking forward to take that much-awaited trip. Here's a list of top 5 essentials to keep in mind while planning your weekend getaway to make your travel experience smooth and hassle free

Updated on Aug 05, 2022 02:30 PM IST
By
Zarafshan Shiraz
, Delhi
Global and regional challenges, including the economic crisis in Sri Lanka and the fallout of the Ukraine conflict, figured in a meeting between external affairs minister S Jaishankar and his US counterpart Antony Blinken in Cambodia on Thursday.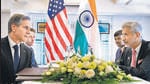 Updated on Aug 05, 2022 04:19 AM IST