Hunting for a home not easy for transgenders
Updated on Sep 14, 2015 03:25 PM IST
Hunting for a home not easy for transgenders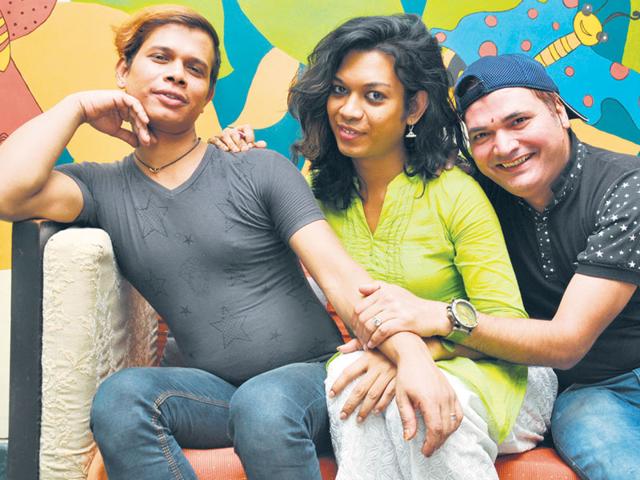 If you're single and have had problems renting an apartment, then think about how difficult it must be for transgenders in a city where biases make life extremely difficult for people perceived as 'different.' Most of them say that landlords in the city treat them "like human beings from another planet."

Recalling the harassment she faces while house hunting, Kiran, transgender, social activist, nurse and counsellor at Naz Foundation, a NGO that provides support to the LGBT community, says that once a home owner let his eyes wander all over her body and then asked if she was a boy or a girl.
"While we are now almost used to the stares we get when we look for homes to rent, it becomes difficult to answer the totally unnecessary questions asked by people. The worst was when I was asked whether I had been castrated or not. What connection does it have with my wanting a house to rent," asks Kiran.
While a few might agree that landlords as a rule have to be cautious while renting out their properties, transgenders are usually singled out for harassment. Their ordeal starts when they get in touch with property agents, who charge a higher commission amount by saying that there are very few options and that it is a task to get a house for them.
Probir Mondol, who has been in Delhi for the last 15 years, says, "My mother was looking for an apartment for both of us. When he came to know that I was a transgender, the landlord refused to listen to her. They think that we wear t-shirts and trousers and walk out of the house and then wear sarees and beg at the traffic signals."
Transgenders who do manage to pass the interview round with the landlords qualify for the second round of the battle – rent negotiation. Most landlords will charge them at least 50% more than the prevailing rates. "We are asked to pay an exorbitant amount because they want to discourage us from taking their homes. And, if we agree to pay the amount, they make a clean profit anyway," Kiran says, adding that it took her quite some time to figure out that her neighbours were paying nearly half of what she had been charged for her apartment.
Moving in is another ordeal. "In case we have any problems with the house, the owners do not want to discuss it. My house does not have even the basic facilities – and there is absolutely no privacy. They tend to walk into our rooms and also allow strangers to do so. If we question them as to why we do not get any privacy, they say, 'you have to live like this or look for some other place'," says Kiran. Each time there is a debate around Section 377 of the Indian Penal Code, which criminalises sexual activities "against the order of nature," arguably including homosexual acts, the landlords tend to misinterpret the issue and treat her like a criminal. "If friends come to visit, the landlord's family members keep looking in as if I am a criminal or have a criminal in my house," she adds.
As of now though there is no specific enacted law providing for protection of property interests of the third gender or transgenders in India. The Supreme Court in its judgment in National Legal Services Authority v. Union of India (2014) propounded that trans-genders have equal human and fundamental rights. The Hon'ble Supreme Court has held that "gender identification becomes a very essential component which is required for enjoying civil rights by this community. It is only with this recognition that many rights attached to the sexual recognition as 'third gender' would be available to this community more meaningfully viz. the right to vote, the right to own property, the right to marry, the right to claim a formal identity through a passport and a ration card, a driver's license, the right to education, employment, health so on," says Sunil Tyagi, senior partner, Zeus Law.
The Rights to Equality, Life and Liberty which are enshrined in the Constitution of India are fundamental rights available to all 'persons'. Thus, the same rights are available to transgenders as well. Further, there are certain basic human rights which have been adopted by the United Nations as per which transgenders should be accorded with the same rights as other genders in any society. Thus, they cannot be denied housing or discriminated against, Tyagi adds.
Speaking on housing related issues faced by transgenders in the city, Anjali Gopalan, founder and executive director, Naz Foundation says, "If a tenant is paying the rent on time and not creating any unnecessary problems for the landlord, how does it matter what their gender is? It is not a bad idea to have a law to guarantee housing to transgenders. But, unless the attitude of people change in our country, it would be difficult to force someone in a private household to rent out their house against their will just because of a law."
Is it really your business?
Some irrelevant questions transgenders have to face from landlords
Personalise your news feed. Follow trending topics