MCD Mayor Election 2023:The situation became volatile, and marshals were called as soon as the presiding officer first invited an alderman to take the oath. The AAP, which had questioned the appointment of the aldermen, objected and rushed to the well.

Updated on Feb 28, 2023 09:58 PM IST
AAP MLA in Gujarat Bhupat Bhayani dismissed rumours that he has joined the BJP but said he is proud of PM Modi.

Updated on Dec 11, 2022 11:31 PM IST
The Arvind Kejriwal-led AAP has bagged a landslide victory in the Punjab polls, winning 92 of the 117 Assembly seats, pushing most of its rivals to the margins.


Published on Mar 13, 2022 01:27 PM IST
Written by Kanishka Singharia | Edited by Sohini Goswami
Sunam legislator Aman Arora said the Congress has tried to poach every MLA in AAP.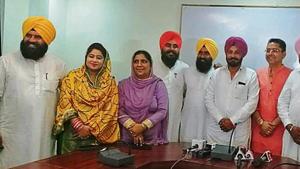 Published on Apr 28, 2019 08:30 AM IST
Holding show of strength, legislators from party's rebel faction too accuse ruling party of spreading canards.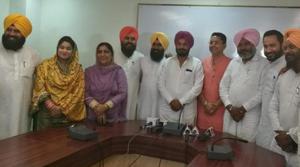 Updated on Apr 27, 2019 10:22 PM IST