On April 17 and 18, the Rajgarh Municipality had held a demolition drive to remove encroachments across the city. Two temples were among the 100 structures which were knocked down.

The BJP has blamed the demolitions on the ruling Congress and accused them of 'appeasement politics', while the Congress washed its hands off the controversy, pointing out the Rajgarh municipality is ruled by the opposition party.

Written by Sharmita Kar | Edited by Chandrashekar Srinivasan
, New Delhi
Alwar district collector Nakate Shivprasad Madan said that the proposal to demolition the illegal structures was passed by the board of the Rajgarh municipal council and the action was taken according to the decision of the local administration, taken in the presence of police.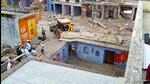 The Alwar police said they are waiting for the Forensic Science Laboratory (FSL) report to reach a final conclusion on the possibility of sexual assault.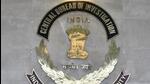 Alwar incident is condemnable and after talking to the Rajasthan government, she will ensure that the culprits will get the strictest punishment and justice is served to the victim's family, Priyanka Gandhi Vadra said