UP Assembly elections: Congress general secretary Priyanka Gandhi Vadra told the voters in Amethi to choose wisely

Case under Pocso Act, SC/ST (Prevention of Atrocities) Act and relevant sections of the IPC registered against them, efforts on for the arrest of the third accused: Police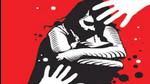 Attacking the Yogi Adityanath government over thrashing of Dalit girl in Amethi, Priyanka Gandhi says Congress will launch an agitation if the accused is not arrested.

"On one side is Hindu. On the other is Hindutvavadi. On one side is truth, love and non-violence, and on the other is falsehood, hatred and violence," he said, referring to Modi and the Bharatiya Janata Party.

Rahul Gandhi will lead a 6-km-long padyatra in Amethi, which was a Gandhi-Nehru stronghold for 15 years till 2019 when Congress lost the seat to BJP's Smriti Irani.