[
crimes against children
]
Latest from crimes against children
Telangana's ruling TRS threw out party leader Sheikh Sajid Khan from the party after the police registered a case of rape against the vice chairman of Nirmal municipality

Updated on Feb 28, 2022 09:25 PM IST
Police said they learnt of the 14-year-old girl's rape only after her arrest for murder. The teenager, a daughter of a migrant worker, was first raped by her cousin in October 2020, and later his friends.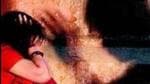 Updated on Sep 27, 2021 07:25 PM IST
A sessions court in Arunachal Pradesh ordered a child care home to send the teenage rape survivor to live with the accused's sister-in-law because she was listed as her local guardian.

Updated on Jul 01, 2021 08:34 PM IST
The accused took the girl away to an under-construction house, raped her and later killed her, police said. This is the latest incident of sexual assault on a minor amid outrage over the gangrape and murder of an 8-year-old in Jammu's Kathua.

Updated on Apr 17, 2018 08:45 PM IST