Latest from death sentence
The court directed the state to compile information on the age, family background, criminal antecedents, educational qualification, and other details, of the accused.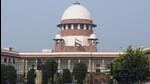 Datchinamurthy Kataiah, 36, was scheduled to be hanged Friday, just two days after the execution of a Malaysian man that sparked an international outcry because he was believed to be mentally disabled.

The court's observations were made on Tuesday as it acquitted four people accused of committing dacoity at a Bengaluru residence in 1999. Although a trial court in Karnataka awarded death penalty to the accused in 2010, the Karnataka high court in 2017 commuted the punishment to life sentence.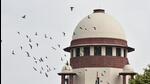 The convict was sentenced to death by a trial court in Seoni, Madhya Pradesh for causing murder (Section 302) although he was charged and convicted under various provisions of rape (Section 376) of the IPC as well as relevant sections of the POCSO.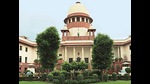 The court in its order said there is no jail in the country which can keep them forever and releasing them will be like releasing a man-eater leopard in public.