The Union health ministry issued a statement in response to the New York Times report, saying the country has on several occasions shared its concerns with the WHO over the methodology used.
Published on Apr 17, 2022 12:54 PM IST
Four bodies were found at the accident site after 12 coaches of the Assam-bound Bikaner-Guwahati Express train derailed in Jalpaiguri, three others died at the hospitals.

Updated on Jan 14, 2022 10:05 AM IST
Fire broke out on the seventh floor of the 11-storey Techniplex building on Sunday while workers were clearing scrap.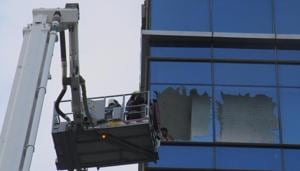 Updated on May 29, 2018 12:14 PM IST