Judge Uttam Anand was on a morning jog when he was mowed down by the autorickshaw on July 28 last year, an incident which sparked off security concerns in the entire judiciary.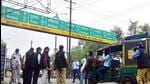 Both the Supreme Court and the Jharkhand High Court had taken suo motu cognisance of the incident that occurred on July 28, with CCTV camera footage showing a vehicle seemingly swerving deliberately to hit the judge, who was out on his morning walk, and speeding away.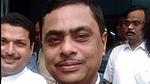 The SIT, along with experts from the Central Forensics Science Laboratory, "immediately" left for Dhanbad to collect all case files from Jharkhand police, interrogate the two suspects and collect other evidence in the case

The CBI-led SIT, along with forensic experts from Delhi, left for Dhanbad late on Wednesday, officials familiar with the development said.

The high court had taken suo motu cognisance of the incident on Thursday and directed the police to submit an investigation report by August 3.