On Friday, the locals found the girl hanging from a tree near Shri Amra village under the Vishwavidyalaya outpost area in Dumka.

Updated on Sep 04, 2022 01:01 AM IST
In the viral video the teachers were seen held by a tree with a red rope, surrounded by a group of agitated students in school uniform.

Published on Aug 31, 2022 02:33 PM IST
The 19-year-old girl was set on fire by her stalker, whose advances she had rejected. The accused was arrested on the same day of the incident, which happened last Tuesday, after the victim gave her statement before a magistrate. The co-accused in the case has also been apprehended.

Published on Aug 30, 2022 03:19 PM IST
The incident, which happened last week, triggered protests on Sunday after the 19-year-old girl succumbed to her injuries at the hospital where she was admitted.


Updated on Aug 29, 2022 04:08 PM IST
The BJP is all set to pitch its star campaigners, including Prime Minister Narendra Modi, BJP's national president Amit Shah, top leaders Smriti Irani, Manoj Tiwari and Giriraj Singh, to canvass for BJP candidates who are contesting from these three seats.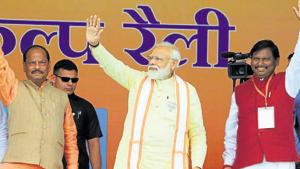 Published on May 10, 2019 04:14 PM IST