The video shows how a bald eagle hovered around a lake in Canada until it snatched away a fish before a person could reel it in.


Published on Jan 11, 2022 05:50 PM IST
The video starts with a beautiful shot of the blue sea by the drone.


Published on Feb 05, 2021 01:12 AM IST
The department also shared an image showcasing the two police officials and the doctor holding the bird.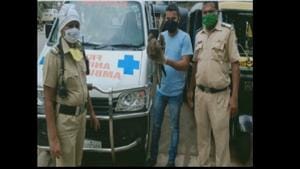 Published on Jul 11, 2020 08:44 AM IST
Hindustan Times, New Delhi |
By
Trisha Sengupta