Latest from gilgit baltistan
Cancellation of the Jammu and Kashmir's 30-min daily programme, widely popular Balti-speaking areas across J-K, gilgit, Ladakh, PoK, had left listeners disheartened last year

Updated on Apr 04, 2023 09:14 AM IST
According to a UN resolution, Pakistan is obligated to ensure life, liberty, the dignity of the people of Pakistan-occupied and Gilgit Baltistan, the chairman said.


Published on Mar 08, 2021 12:14 PM IST
The protesters burnt tyres and blocked the roads to show their anger and frustration. Pakistan PM Khan's PTI has won a majority of the 23 assembly seats and is poised to form the government.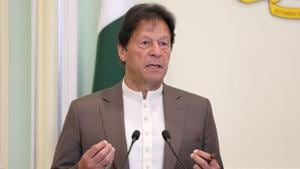 Updated on Nov 26, 2020 10:31 AM IST
Gilgit Baltistan (PoK) |
Asian News International | Posted by Karan Manral
Pakistan does not have territorial contiguity with China; it is only through the Occupied Kashmir and Northern Areas, precisely through the territories of Gilgit-Baltistan, that Pakistan has been able to link with China.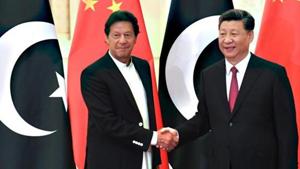 Updated on Nov 03, 2020 08:55 PM IST
Defence minister Rajnath Singh said this while addressing rallies in Chiraiya, Sugauli, Bathnaha and Khajauli, where voting will be held in the third phase on November 7. The Bihar Assembly elections are being held in three phases and the results will be announced on November 10.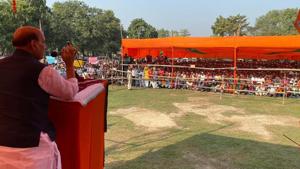 Updated on Nov 02, 2020 04:46 PM IST
Hindustan Times, New Delhi |
hindustantimes.com | Edited by: Amit Chaturvedi
Rescue workers dug for hours in hopes of finding survivors, but called off the search late Sunday after recovering 16 bodies, including the driver and four soldiers traveling to their posts, said local police officer Wakil Khan.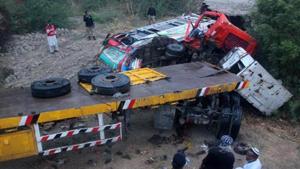 Updated on Oct 18, 2020 11:57 PM IST
Islamabad, Pakistan |
Associated Press | Posted by Shivani Kumar
Opposition leaders' meeting with army chief ahead of their grand alliance formation has led to doubting and accusations within the grouping.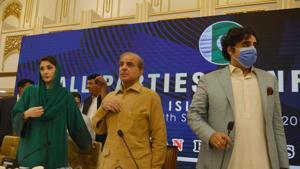 Updated on Sep 24, 2020 08:10 PM IST
Hindustan Times, Islamabad |
Imtiaz Ahmad
PML-N leader Maryam Nawaz Sharif criticises a meeting of her uncle and other party leaders of the alliance with Army Chief Gen Qamar Javed Bajwa and Inter-Services Intelligence director general Lt Gen Faiz Hameed to discuss the prospects of giving GB the status of a province.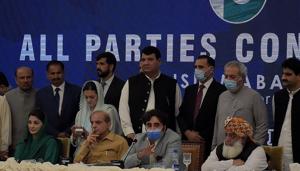 Updated on Sep 23, 2020 10:59 PM IST
Hindustan Times, Islamabad |
Imtiaz Ahmad
New Delhi considers GB a part of the erstwhile state of Jammu and Kashmir and has consistently opposed changes made in the disputed region by the Pakistani government.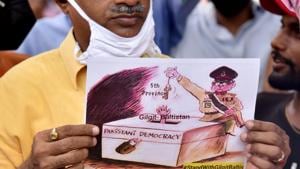 Published on Sep 23, 2020 05:59 PM IST
Hindustan Times, Islamabad |
Imtiaz Ahmad
The change of Gilgit-Baltistan's status fits in well with Pakistan NSA Moeed Yusuf's long-standing project to turn the Line of Control with India into an International Border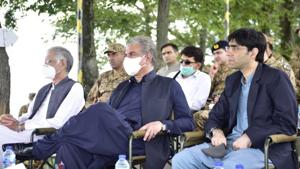 Updated on Sep 23, 2020 03:38 PM IST
Prime Minister Imran Khan will soon visit the region and make the formal announcement, said Ali Amin Gandapur, Pakistan's minister for Kashmir and Gilgit Baltistan Affairs.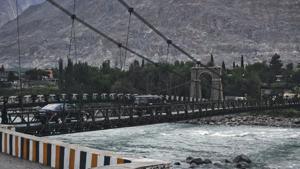 Updated on Sep 17, 2020 07:42 PM IST
Hindustan Times, Islamabad |
Imtiaz Ahmad
Gilgit-Baltistan is not a constitutional part of Pakistan and therefore survives on financial handouts from Islamabad.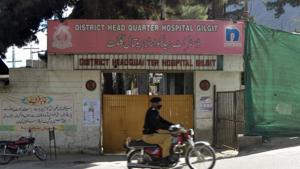 Updated on May 07, 2020 07:52 AM IST
A senior Pakistani diplomat was served a "demarche" to lodge India's strong protest against the Pakistan supreme court's recent order allowing the setting up of a caretaker administration in Gilgit-Baltistan to hold fresh elections, people familiar with developments said.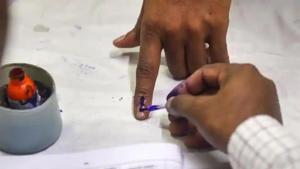 Updated on May 05, 2020 01:42 AM IST
The Pakistan Foreign Office spokesperson warned that any Indian "misadventure" on the LoC and Working Boundary could lead to a strategic miscalculation.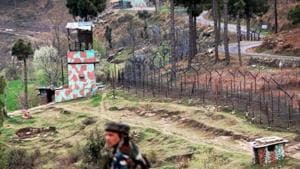 Published on Mar 29, 2018 09:12 PM IST
Press Trust of India, Islamabad |
Press Trust of India