The third-party insurance cover is basically for other than own damage and is mandatory along with the own damage cover which is purchased by the vehicle owner. In simple words, this cover is for any collateral damage to a third party, usually a human being in case of an accident.

Axis Bank, which already holds a minority stake in Max Life, will buy shares from the insurer's majority owner Max Financial Services Ltd to raise its stake to 30%, the Mumbai-based lender said in a regulatory filing .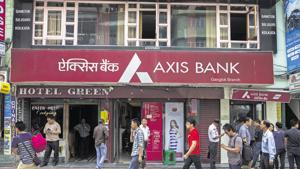 According to the police, 34-year-old Ambuj Jain, a doctor with Sonipat's Civil Hospital, was arrested from Nahan in Himachal Pradesh after the STF team, which was tracking his mobile phone location, received a tipoff.