Sanjana Sanghi has reacted to The Fault in Our Stars author John Green's personal message to her, about her film Dil Bechara. He had watched the film soon after its released, but Sanjana noticed his message only now.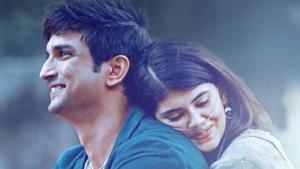 Updated on Oct 30, 2020 09:37 AM IST
Director Imtiaz Ali has shared a picture of Sanjana Sanghi from the set of Rockstar, wishing her all the best for her new film, Dil Bechara.

Updated on Jul 23, 2020 02:13 PM IST
Filmmaker Mukesh Chhabra has revealed the one promise he'd made to actor Sushant Singh Rajput, which he'll never be able to fulfil.

Updated on Jul 17, 2020 04:46 PM IST
AR Rahman, who has composed the music for Sushant Singh Rajput's last film Dil Bechara, spoke about what went into the making of the music of the film.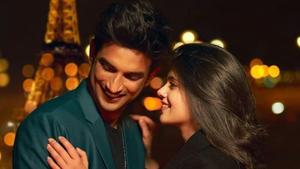 Updated on Jul 10, 2020 09:32 AM IST
To mark the second anniversary of the commencement of Dil Bechara's shoot, actor Sanjana Sanghi has shared unseen memories from the sets of the Sushant Singh Rajput-starrer.

Updated on Jul 09, 2020 05:46 PM IST