This video that has been shared on Instagram by GG Conservation shows how a majestic lion takes a stroll through the jungle and basks in the beauty of nature.

Published on Jul 03, 2022 05:30 PM IST
This video posted by the Instagram page named Animal shows a baby lion getting marked like Simba from Disney's The Lion King.

Published on Mar 24, 2022 04:17 PM IST
The triplets, all female, were born on July 5 in the Dvur Kralove park.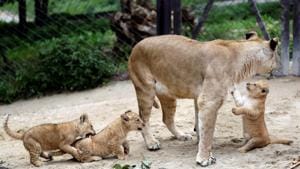 Updated on Sep 11, 2020 03:51 PM IST
Dvur kralove, Czech Republic |
By
Associated Press | Posted By: Trisha Sengupta
After Simba was rescued in a critical condition, he was flown to specialist vet Karen Dallakyan, who performed surgery on the animal.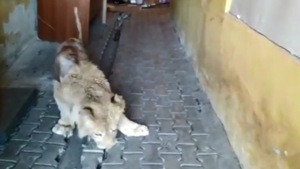 Updated on Jun 11, 2020 08:53 PM IST
Hindustan Times, New Delhi |
By
Trisha Sengupta
Prime Minister Narendra Modi also shared four images of the majestic Asiatic Lion living in Gir Forest in Gujarat.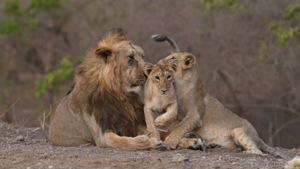 Updated on Jun 10, 2020 08:30 PM IST
Hindustan Times, New Delhi |
By
Trisha Sengupta