This is his maiden visit to Delhi after taking oath as the Chief Minister of Manipur for the second term.

Manipur chief minister N Biren Singh appreciated Irom Sharmila saying that she has sacrificed half of her life staging dharna and hunger strike for 16 years as part of the anti-AFSPA movement.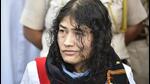 Maibam Jogesh was a victim of a drug trafficking ring in Manipur and had a history of substance abuse before he sought help and came out of the tribulation.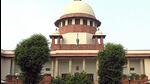 Union home minister Amit Shah announced the decision earlier in the day, and thanked Prime Minister Narendra Modi for his "unwavering commitment" to northeast.

Written by Sharangee Dutta | Edited by Chandrashekar Srinivasan
, New Delhi
The dispute relates to traditional land ownership claims of three Naga tribes, who live along the inter-state border, over the forested Kezoltsa