Latest from ministry of defence
The 190-metre residential high-rise, being built for the Indian Navy, will be the tallest defence building in the country, Hindustan Times has learnt.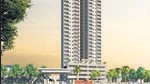 The Scales of Accomodation is an initiative in line with the union government policies like the Swachh Bharat Mission, Digital India, Green Buildings etc.

The total capital expenditure for 2021-22 stood at

₹

1,14,910 crore of which,

₹

75,140 crore was spent on local weapons and systems, said a senior official familiar with development. The rest of the money was spent on weapons from foreign sources, the official added, asking not to be named.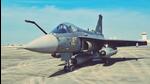 HQ Western Command will recruit candidates for Group C posts. Eligible candidates can apply within 45 days from the date of publication of the advertisement in the employment news.

Here are today's top news, analysis, and opinion. Know all about the latest news and other news updates from Hindustan Times.