The document advocates incorporating Indian knowledge systems, heritage and traditions in the education system.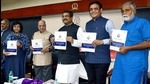 The education ministry has sought inputs from other Union ministries on the formulation of the National Curriculum Framework (NFC) that will lay down the broad guidelines for revision of school curriculum, officials said.

NTSE Final Result 2021 will release today, February 18, 2022. Candidates can check the result through the official site of NCERT on ncert.nic.in.
Saklani said the process to develop the new national curriculum framework has already begun in line with the NEP 2020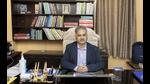 NTSE Stage 2 Result 2021 date has been released. Candidates can check the result on February 18, 2022.