Under the action plan for this year, Haryana will be required to plant 8.5 million saplings; Rajasthan has to plant 984,000 saplings; and UP has a target of planting 16.4 million saplings.

According to a notice by the Delhi government, the waiver applies to every person employed in any business, trade, industrial undertaking or any other establishment in the National Capital Territory of Delhi and entitled to vote in the Uttar Pradesh Assembly polls.

This comes after the power ministry on October 8 last year notified a policy mandating all coal-fired power plants to use biomass pellets as at least 5% of fuel mix (with coal) to generate electricity.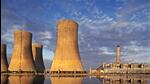 Around 100 sq km of area in the national capital region has high risk of ground displacement, with the largest of these, of around 12.5 sq km, is in southwest Delhi's Kapashera, barely 800m away from the airport, researchers have found using satellite data.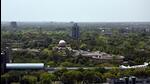 IMD officials said that the air quality is likely to remain severe on Thursday as well, after which winds will start picking up and help disperse pollutants.