International Nurses Day: The day holds all the more significance amid the pandemic when doctors and nurses have emerged as our heroes for their unparalleled – often hectic – work in safeguarding public health.

Written by Shubhangi Gupta | Edited by Swati Bhasin
, New Delhi
International Nurses Day is celebrated around the world every year on May 12 on the anniversary of Florence Nightingale's birth. An expert on five simple yet effective steps for nurses to take care of their mental health.
Advocate Satya Ranjan Swain, appearing for AIIMS, said that doctors were not allowed to go inside the main operation theatre (OT) during Tuesday's strike. He added that after seeing the video, a show-cause notice has been issued to 37 members and five office bearers of the union.

Written by Sharangee Dutta | Edited by Aniruddha Dhar
, New Delhi
Nimisha Priya's case dates back to 2017 when she and her colleague Hanan, another Yemini national, injected Talal Abu Mehadi with sedatives and killed him.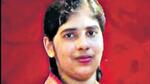 This video that was shared on Instagram by Good News Correspondent shows how a nurse brought her newborn baby to the senior care facility she works at.