Latest from online frauds
The most expensive purchase was a $30 million penthouse at the Albany, a resort where Tiger Woods hosts a golf tournament every year. FTX Property Holdings Ltd, an FTX unit, bought 15 properties worth nearly $100 million in 2021 and 2022.


Published on Nov 22, 2022 11:47 AM IST
Reuters | | Posted by Singh Rahul Sunilkumar
Pooja Shah ordered sweets on a food delivery app on Sunday and tried to pay ₹1,000 online but the transaction failed. Then she tried to order through a phone number available online when the incident happened.


Published on Oct 26, 2022 06:09 AM IST
PTI | | Posted by Nisha Anand
The accused convinced the man that his daughter would get a permanent work permit after receiving permanent resident status in the US.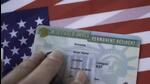 Updated on Sep 16, 2022 10:02 PM IST
By
Vijay Kumar Yadav
, Mumbai
The Enforcement Directorate, in its probe against app-based token, HPZ, raided several locations across the country, landing ₹46.67 crores of cheat money.


Published on Sep 16, 2022 04:55 PM IST
By
Yamini C S | Edited by Chandrashekar Srinivasan
Around 500 such accounts were opened and people duped to the tune of ₹15 crore by a gang, whose key member has been arrested from Dewas in Madhya Pradesh, police said.


Published on Sep 06, 2022 06:56 PM IST