Abhishek Bachchan made his Bollywood debut 22 years ago with Refugee. He opened up about being under pressure during the filming as people came to see Amitabh Bachchan's son.

Russia sent tens of thousands of troops into Ukraine on Feb. 24 in what it called a special operation to degrade its southern neighbour's military capabilities and root out people it called dangerous nationalists.

Abhishek Bachchan spoke about Bollywood debut Refugee and a regret he has. JP Dutta's Refugee featured Abhishek and Kareena Kapoor.

Erdogan held talks with Hungarian nationalist Prime Minister Viktor Orban -- a rare EU ally -- in Budapest where several hundred people demonstrated over Ankara's deadly military offensive in Syria, with placards calling the Turkish leader a "genocidal dictator".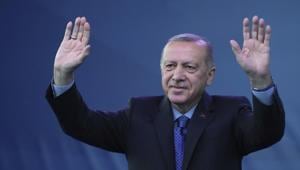 A refugee footballer fighting an extradition request pleaded for his freedom Monday, saying "please don't send me to Bahrain" as he arrived in shackles at a Bangkok court, which extended his detention by another two months.