RBI Monetary Policy Meet: Apart from increasing repo rate by 50 basis points to 4.9%, the RBI also said projected inflation for this fiscal year is 6.7% and projected real GDP growth stays at 7.2%.

RBI Monetary Policy Meet: Monetary Policy Committee hiked the policy repo rate by 50 basis points - a second hike in two months after May's off-cycle meeting increased the rate to 4.4 per cent.

RBI Monetary Policy: The real GDP growth for the current year has been retained at 7.2%, RBI governor Shaktikanta Das said. Inflation has been revised to 6.7% from 5.7% earlier for the current year.
As many as seventeen of the 41 economists who participated in a Bloomberg poll expect the central bank's Monetary Policy Committee (MPC) to announce a rate hike of 50 basis points, while another 11 expect an increase of 40 basis points.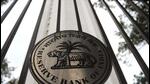 A number of banks raised their external benchmark based lending rates following an increase of 0.40 per cent in the repo rate - at which the Reserve Bank lends short term money to banks.