For people planning to travel in retirement, financial planning ahead of time and budgeting for retirement is key. Expert spills the beans for older adults on how to reap physical and mental health benefits from travelling

Updated on Dec 26, 2022 05:34 PM IST
By
Zarafshan Shiraz
, Delhi
Senior citizens require a home that has accessibility, safety and comfort. A design that lets the retired couple stay active within their home is essential for their physical and mental well-being. Here are some tips by home decor and interior design experts

Updated on Oct 22, 2022 06:59 PM IST
By
Zarafshan Shiraz
, Delhi
Statistical analysis of the data uncovered associations between the routes people took to exit their jobs and their subsequent satisfaction with life, income, and leisure. However, these associations did indeed vary according to their personality traits.

Updated on Mar 31, 2022 06:56 PM IST
The development came two days after Hindustan Times highlighted that several veterans, including three-star officers, were not paid dearness relief (DR) for January 2022 due to the glitch in the system. a7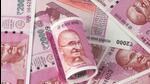 Published on Feb 06, 2022 11:31 PM IST
In the last week of October, the government of Jammu and Kashmir had brought some changes in the Jammu and Kashmir Civil Service Regulations to enable it to retire any public servant after he/she has completed 22 years of qualifying service or attained 48 years of age.

Published on Nov 30, 2020 05:18 PM IST