Interpersonal skills are required for every facet of life, including relationships and employment. Check out the many forms of interpersonal skills and crucial ways for developing them in kids.


Updated on Dec 23, 2022 01:07 PM IST
Check out important ways to teach social-emotional skills to your teenagers that are important in today's digital era.


Published on Nov 04, 2022 06:03 PM IST
Our students might have leadership potential but whether or not their skills are being fully utilized depends on the context in which they find themselves. The dilemma that arises here is whether we are educating young children to become leaders or followers.


Updated on Oct 20, 2022 07:49 PM IST
By
Zarafshan Shiraz
, Delhi
Observation skills in children help them to be more attentive, motivated and determine how well they explore and adapt to different situations. Here are the five healthy habits that make a child's observation stronger.


Published on Oct 17, 2022 12:13 PM IST
The time has come for this generation to earnestly evaluate vocational education and apprenticeship as serious career paths. It is unfortunate that there seems to be a stigma attached to this line of learning; that of lack of dignity of labour.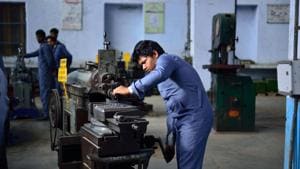 Updated on Aug 01, 2018 06:03 PM IST