In a statement, the WHO said 'monkeypox' term was given in 1958 but as per the current best practice, names should be given to avert causing offence to any "cultural, social, national, regional, professional, or ethnic groups".

Updated on Aug 13, 2022 08:56 PM IST
In a recent study, researchers discovered that children have stereotyped ideas about 'brilliance,' being a male trait, and these ideas get stronger as children get older, up to the age of twelve.

Published on Aug 01, 2022 08:00 PM IST
Men also have their own 'stereotype' battles to fight. In their role as a spouse and as a parent, they constantly get judged.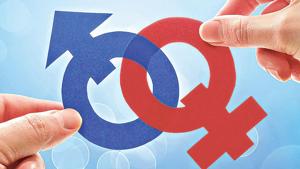 Updated on Jun 19, 2019 08:00 AM IST