Latest from surgical strike
India carried out the strikes in September 2016 by sending special forces to pre-empt more attacks from across the LoC days after 19 soldiers were killed after infiltrators crossed over from the Pakistani territory and attacked an Indian Army camp in Kashmir.

Updated on Oct 15, 2021 12:08 AM IST
PM Modi said that while talking to the Army, he realised that they wanted justice for soldiers killed in Uri attack and the government gave them the "free hand" to plan and execute the surgical strikes.

Published on Sep 29, 2021 08:00 AM IST
During his monthly radio address Mann Ki Baat on Sunday, Prime Minister Narendra Modi had reminded the nation about the 2016 surgical strikes.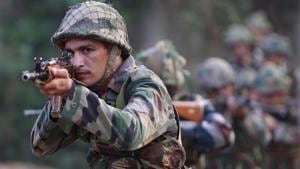 Updated on Sep 28, 2020 09:02 AM IST
The Election Commission of India (EC) last week sought a report from poll officials in Maharashtra after Modi's remarks at a rally in Latur, where he asked first-time voters to dedicate their vote to those who carried out the Balakot air strike.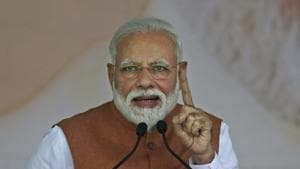 Published on Apr 17, 2019 12:26 AM IST
Prime Minister Narendra Modi will address the Combined Commanders Conference on September 28, the second anniversary of 2016's surgical strikes against terror pods in Pakistani territory by Indian forces.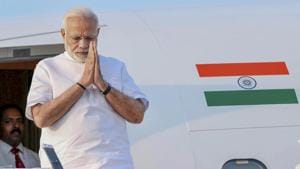 Updated on Sep 18, 2018 12:06 AM IST