This video that has been shared on YouTube by KXAN-TV, shows how three men travelled all 50 US states in a bit more than five days.
Published on Aug 16, 2022 03:44 PM IST
She made it count for herself, her family and dedicated it to all young women trying to succeed in male-dominated sectors like aviation, and the exact sciences that drive the industry.

Updated on Jan 21, 2022 01:59 PM IST
This record was administered through a virtual live event on May 2 at 4:30 pm UAE time, 6 pm India time, and was streamed on Facebook, YouTube & LinkedIn.
Published on May 06, 2021 06:19 PM IST
While some couldn't stop drooling at the tasty snack, others lauded the efforts of the company for breaking such a yummy record.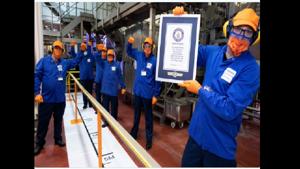 Published on Sep 07, 2020 07:09 PM IST
Hindustan Times, New Delhi |
By
Srimoyee Chowdhury
Dr Imran Shaikh likely set a record for removing the world's largest gall bladder cyst when he operated Bhayander resident Girish Mane last month.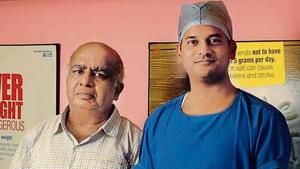 Updated on Jul 09, 2018 12:46 PM IST
Hindustan Times |
By
Sadaguru Pandit
, Mumbai