Nimisha Priya's case dates back to 2017 when she and her colleague Hanan, another Yemini national, injected Talal Abu Mehadi with sedatives and killed him.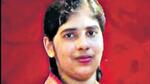 The second-ever Saudi Arabian Grand Prix in Jiddah is taking place on Sunday, though concerns had been raised by some over the recent attacks targeting the kingdom.

The missile fire further escalates tensions across the Persian Gulf, which previously had seen a series of assaults near — but never indisputably on — Emirati soil.

On Monday, the UAE defence ministry said it intercepted and destroyed two ballistic missiles over Abu Dhabi that were fired by the "Houthi terrorist militia".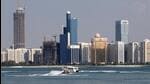 Last Monday, Huthi rebels claimed a drone and missile attack that struck oil facilities and the airport in the UAE capital Abu Dhabi, killing three people and wounding six.