People can't decide this video shows Elon Musk's doppelganger or is a deepfake
While some said that the video shows Elon Musk's doppelganger, others are convinced that it is a deepfake.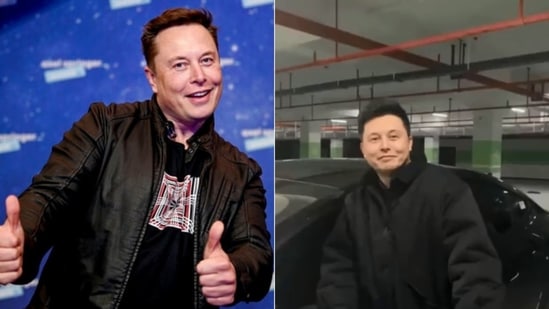 Published on Dec 17, 2021 02:55 PM IST
A video apparently showing a doppelganger of tech giant Elon Musk has created a chatter online. The video has now divided the Internet with many expressing their suspicion that the clip doesn't show a lookalike of the Tesla CEO but instead is a deepfake.
The video was originally posted on Douyin, reports LadBible. The man has also been dubbed as "Yi Long Musk" by people in the comments section.
The video is now also being shared by many across different social media platforms. Just like this share by a Twitter user. "Is this the missing twin brother or body double of @elonmusk found in China?," they wrote while posting the video. The clip shows a man standing next to a car. What has created a buzz is the man's uncanny resemblance to Musk.
Take a look at the video:
The video has been shared on December 5. Since being posted, it has accumulated more than 2.6 lakh likes and counting. The video also prompted a debate where some claimed it is Elon Musk's doppelganger, while others thought the clip is created using deepfake.
"Best deepfake ever!" wrote a Twitter user. "Sweet dude," posted another. "Looks like deepfake," commented a third. "They look same," expressed a fourth. "Deep fake. You can see his face morph out and back in for a second," claimed a fourth.
What are your thoughts on the video?
Close Story
Personalise your news feed. Follow trending topics