Comedian Utsav Chakraborty sexual harassment case
May 02, 2020 12:59 AM IST
Comedian Utsav Chakraborty, who was accused of sexual harassment by several women amid India's MeToo movement, has tweeted his defence.
Comedian and YouTuber Utsav Chakraborty was accused of sending sexually explicit messages to women during India's MeToo movement in 2018. In a Twitter thread, a writer-comedian had shared several accounts of women who claimed to have received unsolicited explicit photographs from Utsav, known to have also taken part in sketches by comedy group AIB.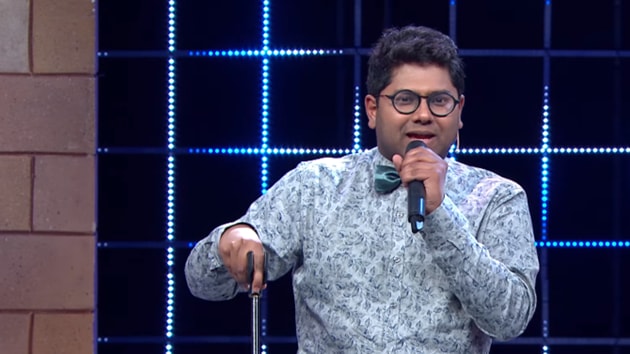 Update: A year later, an audio recording was shared on social media that allegedly had the accuser's sister and lawyer threatening Utsav Chakraborty with legal action if he "leaks certain screenshots" that could discredit some of the allegations.
Utsav also wrote a Twitter thread, detailing how a few of the women who had accused him accepted that the claims were false; some of them also apologised to him. He also disproved the allegations that he harassed a minor in the same Twitter thread. He also wrote how the allegations affected his livelihood and mental health and demanded restorative justice.
At the time of sharing the allegations in 2018, the accuser had written on Twitter, "I want everyone to know @Wootsaw is a piece of sh*t. He sent me a d**k pic, was creepy, then cried saying I'll ruin his career if I tell others." She continued that she had "told two of the most influential men in comedy in India" about the incident, but "nothing happened." She also shared several screenshots of women claiming to have been harassed by Utsav.
Utsav had denied the accusations on Twitter. "Literally everyone I know has turned against me, and I don't blame them for that," he wrote. "But the whole thing is far more complicated than it appears" and "needs an incredible amount of context," he had written.
AIB in a Twitter statement said that they had been following the allegations closely and condemned Utsav's alleged behaviour. AIB offered an apology for having played a part in the story and said that they were removing all videos featuring Utsav, pending an investigation.
Several comedians such as Varun Grover, Aditi Mittal and Kaneez Surka had also commented on the matter on Twitter.
Follow @htshowbiz for more