Tanushree Dutta says she was sexually abused by an actor, asserts Me Too will never reach Bollywood
Hindustan Times |
HT Correspondent
Sep 25, 2018 05:24 PM IST
Tanushree Dutta says the Me Too movement won't happen in India unless and until what happened with her on a movie set in 2008 is acknowledged.
Over the last few months, countless celebrities have opened up about their experiences with sexual harassment and assault in entertainment industry. The #MeToo and Time's Up movements have extended well past Hollywood, giving voice to those who have experienced sexual abuse in any capacity.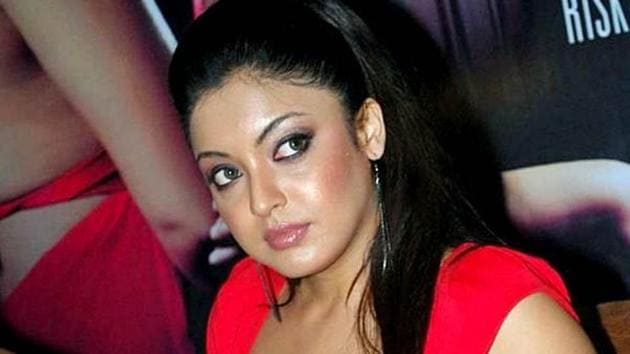 Now, after Radhika Apte, Richa Chadda, Swara Bhasker and Konkona SenSharma, another Bollywood actor is speaking up -- Tanushree Dutta. Though many parts of her story are already painfully public, the Aashiq Banaya Aapne actor, in a candid interview with News 18, opened up about being sexually abused and explained how the #MeToo movement has made her feel.
"The thing is that our country has become so hypocritical, and people constantly ask why #MeToo movement is not happening in India, it won't happen unless and until you'll acknowledge what happened with me in 2008," Tanushree said, adding, "The #MeToo happened in Hollywood a year or two back, but in India it happened several years ago. I was probably one of the first people in the history of this country in the media field to speak up and stand up. Everybody saw what happened but the memory and the popular perception of it is that Tanushree Dutta spoke up against harassment and then she was no more."
In 2008, Tanushree had accused an unnamed actor of misbehaving with her during the shoot of a special song in Horn OK Please. Tanushree said, he allegedly grabbing her by the arms, pushed her around, asked the choreographers to move aside and taught her how to dance and even wanted to do an intimate sequence with her, although her contract clearly stated it was a "solo" dance sequence. Tanushree alleged that the actor made her uncomfortable to an extent that she eventually had to opt out of the song, and is still dealing with the trauma that experience has caused her.
Tanushree also brought up how disappointed she was with the film industry. Condemning how systemic sexual harassment continues to take effect in Bollywood and accusing the industry of being publicity seeking and hypocritical, she said, despite her being accused of sexual misconduct, the alleged perpetrator still continued to work in films, like nothing ever happened.
"The entire industry saw what happened but there was not one word of condemnation from anybody. Every single person in this country remembers my incident and this was something on national TV for three days but even today there's a stoic silence on that. So, my question is, 'Who is going to believe these hypocrites?' These are the people who stand up and raise their voice against women empowerment."
During a session at the India Today Mind Rocks 2018, actor Radhika Apte too shared her #MeToo moment.
"I can share one incident that happened recently, I had actually hurt my back. We did the shoot and I was heading back to my room with another guy who was in the same lift. He was part of the film but we had not spoken much. He said that, 'Let me know if you need me in the middle of the night for help, I can come and give your back a rub.'"
The #MeToo movement began with allegations of sexual harassment and rape against Hollywood mogul Harvey Weinstein and triggered a global movement. It eventually led to structural changes in Hollywood and the launch of the Time's Up campaign.