Ghislaine Maxwell was accused of recruiting and grooming four teenagers between 1994 and 2004 for Jeffrey Epstein, her former boyfriend who killed himself in 2019 in a Manhattan jail cell while awaiting trial on sex abuse charges of his own.

"I wish to express to the victims my sadness and pain for the trauma they have suffered. And also my shame, our shame, my shame for the inability of the Church for too long to put them at the centre of its concerns," the pontiff said in his general audience.

Kevin Spacey's film - The Man Who Drew God - will be his first film since he faced several allegations of sexual misconduct in 2017. It will be directed by actor Venessa Redgrave's husband, actor-filmmaker Franco Nero.

The accused, a leader of the Democratic Youth Federation of India in Idukki, is in police custody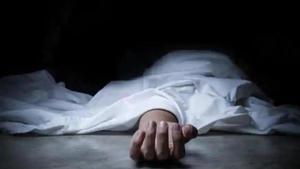 Police officials in Jharsuguda said John Patrick Bridge - who ran a child shelter home called Faith Outreach - was arrested following a complaint by a minor tribal boy about being sexually abused.