Careless Asian driver who killed lord sentenced in UK
 But the judge suspended Pandey's sentence because of his "genuine remorse".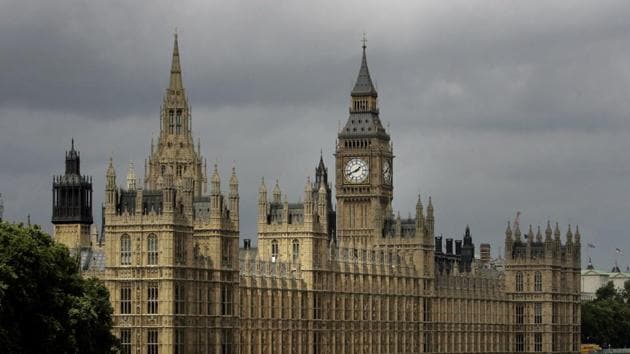 Updated on Apr 10, 2018 07:41 PM IST
Kul Pandey, a lorry driver who caused the death of a member of the House of Lords by careless driving, has been sentenced to 24 weeks imprisonment, 200 hours of community service and a ban on driving for three years.
Pandey, 56, was driving in the central London area of Millbank near Westminster when he failed to see Thomas Taylor, Lord of Blackburn, 88, cross the road. His lorry and Taylor's mobility scooter clashed, leading to critical injuries for the latter.
The incident happened on November 16, 2016, and Taylor passed away on November 25 of that year.
Scotland Yard said: "An investigation by detectives from the Met's Roads and Transport Policing Command established that Pandey had failed to see Lord Taylor as he crossed Millbank on a zebra crossing."
Pandey was charged, and pleaded guilty to causing death by careless driving in the high court March 20, and sentenced on Monday to 24 weeks' imprisonment suspended for two years, and 200 hours community service. He was also disqualified from driving for three years.
Sentencing Pandey, Judge Anuja Dhir QC said: "The size of the vehicle you were driving and the weather conditions on that day should have meant that you were even more careful than you would normally be. You were not."
But the judge suspended Pandey's sentence because of his "genuine remorse".
The court was told how Pandey, who served for a decade in the Royal Gurkha Rifles, was returning to Shepperton after making a delivery when the crash happened.
It was raining and dark as he stopped at the crossing, overshooting a give way sign. He allowed several pedestrians go but pulled out two seconds after Taylor began to cross without checking his mirrors properly, the court heard.
After hitting Taylor, Pandey told his assistant: "I think I have hit someone. I think I have killed them."
Taylor's family said in a statement: "The family of the late Lord Taylor would like to thank the Metropolitan Police for their help, kindness and compassion shown throughout the last 18 months."
"No feelings of hatred or loathing will turn the clock back. We all have to try to move on with our lives."
Close Story