China won't support India's NSG bid without 'two-step approach'
Hindustan Times, Beijing |
Sutirtho Patranobis
May 23, 2017 09:09 AM IST
China has hinted it will not back India's bid to join the NSG unless a formula is evolved for letting in any country that has not signed the Non-Proliferation Treaty.
China indicated on Monday it will not support India's entry to the Nuclear Suppliers Group (NSG) at the elite bloc's plenary meeting in June unless a universal formula is evolved for accepting applications from countries that have not signed the Non-Proliferation Treaty (NPT).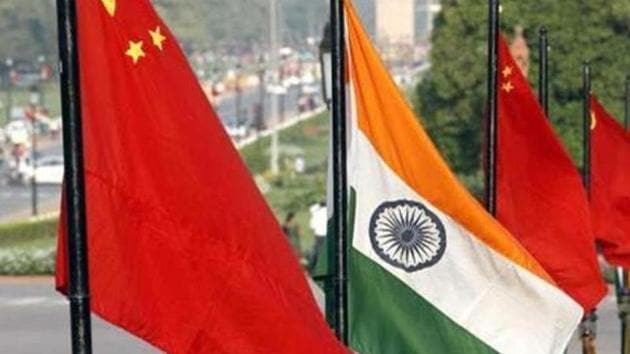 The inclusion of non-NPT countries, such as India and Pakistan, in the NSG should follow a two-step approach - evolving a universal formula for all such nations and then taking up each country's application, China said.
Beijing's stand ahead of the NSG plenary meeting at Bern in Switzerland indicates its opposition to India's application will continue to impact bilateral ties, like it did last year.
"China's position on the non-NPT members' participation in the NSG has not changed," foreign ministry spokesperson Hua Chunying told a regular news briefing.
"We support the NSG group following the mandate of the 2016 Seoul plenary session and building consensus as well as (an) intergovernmental process (that) is open and transparent to deal with the relevant issue in a two-step approach," she added.
India officially applied for membership of the NSG, which controls trade in nuclear materials, equipment and technology in May last year.
The matter came up for discussion at the NSG's Seoul plenary session last June but Beijing scuttled New Delhi's bid on the ground that it was not a signatory to the NPT regime.
China has reiterated its position on new applicants in the past but detractors say it is pursuing such an approach at the behest of its close ally Pakistan.
A statement issued in September last year had said that "China supports the notion of two-step approach within the group to address the above question, i.e., at the first stage, to explore and reach agreement on a non-discriminatory formula applicable to all the non-NPT states, and to proceed to take up country-specific membership issues at the second stage".
It added: "China wishes to see early commencement of an open and transparent inter-governmental process to undertake, in accordance with the mandate adopted by the NSG at its Seoul plenary meeting, a comprehensive and thorough study on the question of the non-NPT states' participation in the NSG in various aspects."
In February, foreign secretary S Jaishankar, who was in Beijing for a bilateral strategic dialogue, told Indian media that China was "open" to India joining the NSG but there were "procedures and processes" to be completed.
"China said it had an open approach on India's membership but that there were issues of procedures and processes, which they felt needed further clarification and discussions. So, they were not in a position to bring it to a finite conclusion. At the same time, they maintained in terms of India's application, they had an open mind about it," Jaishankar had then said.