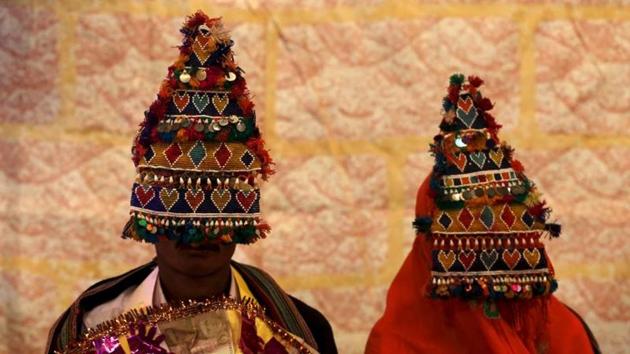 Pak lawmakers reject bill to increase minimum marriageable age for girls to 18 as 'un-Islamic'
The proposed amendment was reportedly opposed by Muslim lawmakers as well as Hindu and Christian lawmakers. The legal minimum age for a girl to be married is 16.
Islamabad | By Press Trust of India
UPDATED ON MAY 05, 2017 02:47 PM IST
Pakistani lawmakers have unanimously rejected a bill aimed at increasing the minimum age for marriage of a girl from 16 to 18 years, terming the proposed amendment as "un-Islamic".
The National Assembly's Standing Committee on Religious Affairs met on Thursday and discussed the The Child Marriage Restraint (Amendment) Bill, 2016 moved by lawmaker Kishwer Zehra.
The proposed amendment to increase the age was not only opposed by Muslim lawmakers but also Hindu and Christian parliamentarians, The Express Tribune reported.
The committee called the proposed amendment "un-Islamic".
The committee members also discussed The National Commission for Minority Rights Act, 2015 at the request of lawmaker Lal Chand Malhi.
Christian lawmaker Tariq Christopher Qaiser recommended the number of commission members be increased to give representation to all the minorities.
He also called for allowing the minorities to directly elect their representatives.
The committee also constituted a sub-committee to further discuss it.
Pakistan Senate unanimously passed the landmark Hindu Marriage Bill 2017 to regulate marriages of minority Hindus in February.
The bill had already been approved by the lower house or the National Assembly on September 26, 2015, and it now just needs signature of the President, a mere formality, to become a law.
The bill will help Hindu women get documentary proof of their marriage.
It will be the first personal law for Pakistani Hindus, applicable in Punjab, Balochistan and Khyber Pakhtunkhwa provinces. The Sindh province has already formulated its own Hindu Marriage Law.
Close