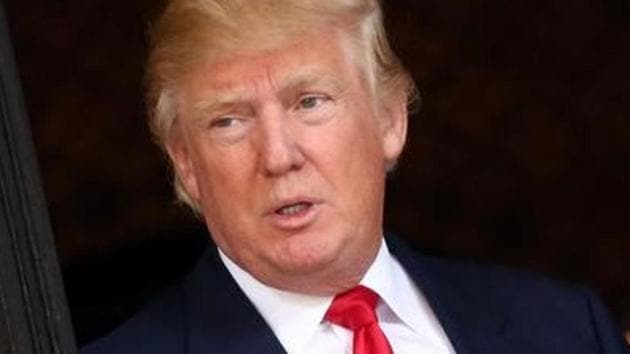 Trump denounces Berlin attack, renews vow to push tough immigration plan
PUBLISHED ON DEC 22, 2016 03:03 PM IST
Denouncing the deadly attack on a Christmas market in Germany, President-elect Donald Trump renewed his vow to stop radical terror groups and appeared to suggest a willingness to move ahead with his campaign pledge to ban temporarily Muslim immigrants from coming to the United States.
Trump proposed the Muslim ban during the Republican primary campaign, drawing sharp criticism from both parties. During the general election, he shifted his rhetoric to focus on temporarily halting immigration from an unspecified list of countries with ties to terrorism, though he did not disavow the Muslim ban, which is still prominently displayed on his campaign website.
The president-elect, when asked Wednesday if the attack in Berlin would cause him to evaluate the proposed ban or a possible registry of Muslims in the United States, said "You know my plans. All along, I've been proven to be right, 100% correct."
"What's happening is disgraceful," said Trump, who deemed the violence "an attack on humanity, and it's got to be stopped."
A transition spokesman said later Wednesday that Trump's plans "might upset those with their heads stuck in the politically correct sand."
"President-elect Trump has been clear that we will suspend admission of those from countries with high terrorism rates and apply a strict vetting procedure for those seeking entry in order to protect American lives," spokesman Jason Miller said. But transition officials did not comment on whether Trump could also push for the overarching ban on Muslims.
The Islamic State group has claimed responsibility for Monday's attack in Berlin that left 12 people dead and 48 injured.
On Wednesday, German officials launched a Europe-wide manhunt for a "violent and armed" Tunisian man suspected in the killings.
Read: Germany hunts Tunisian suspect after IS claims truck attack
Close