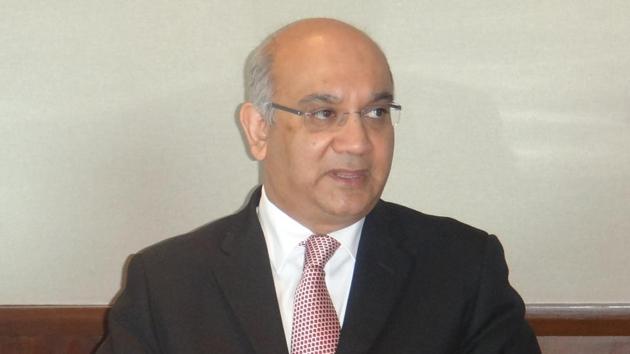 UK poll: 13 Indian-origin candidates in Labour list
Prime Minister Theresa May called the June 8 elections to strengthen her position in talks with Brussels on the United Kingdom leaving the European Union.
UPDATED ON MAY 08, 2017 10:05 PM IST
Britain's Labour party has nominated 13 Indian-origin candidates to contest the June 8 mid-term election.
Among those nominated is Neeraj Patil, a doctor who has been in the forefront of installing a statue of 12th century philosopher Basaveshwara near the houses of Parliament. The statue was inaugurated by Prime Minister Narendra Modi during his visit here in November 2015 following a campaign by Patil, who graduated in 1993 from Gulbarga University in Karnataka, moved to Britain and went on to hold various positions in the London council of Lambeth, including as mayor.
Labour had 14 Indian-origin candidates in the 2015 election, of whom five were elected and have been re-nominated — Keith Vaz (Leicester East), Valerie Vaz (Walsall South), Seema Malhotra (Feltham & Heston), Lisa Nandy (Wigan) and Virendra Sharma (Ealing, Southall).
The other eight in the 2017 list are Neeraj Patil (Putney), Rohit Dasgupta (East Hampshire), Hitesh Tailor (East Surrey), Navin Shah (Harrow East), Navendu Mishra (Hazel Grove), Tanmanjeet Singh Dhesi (Slough), Kuldip Singh Sahota (Telford) and Manjinder Kang (Tewkesbury).
The Conservative and Liberal Democrats' lists of candidates are yet to be released.
The constituency-wise line-up of contending candidates will be clear by May 11, the last date of filing nominations. Election analysts believe the 1.5 million-strong Indian community has been veering towards the Conservatives in recent elections.
There were record 59 Indian-origin candidates in the fray in the 2015 election, of whom 10 were elected — five each from Conservative and Labour. Besides the five Labour MPs, the five Conservative MPs were Priti Patel, Shailesh Vara, Alok Sharma, Rishi Sunak and Suella Fernandes. Patel and Alok Sharma were ministers in the Theresa May government.
The June 8 election has been dubbed the "Brexit election" after May said the main reason for calling it was to strengthen her position in talks with Brussels on the United Kingdom leaving the European Union.
The possibility of a post-election coalition government has been played down, but opposition parties, particularly Labour, Liberal Democrats and the Scottish National Party, are promising to overturn or dilute May's "hard Brexit" line if they win the election.
Close