We need to watch who controls science and technology
Science, Technology & Innovation (STI) will not only accelerate development, but will also change the distribution of resources depending on who can control and access technology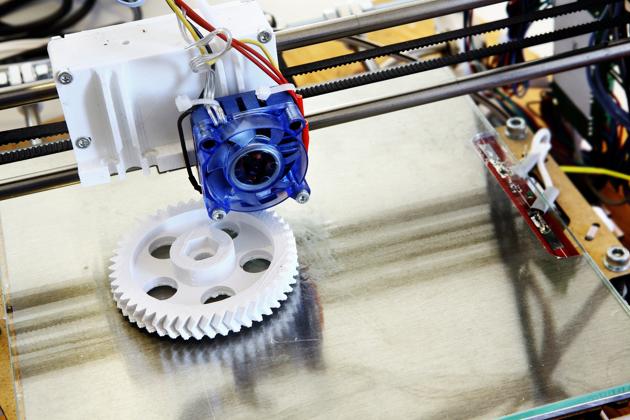 Updated on Mar 27, 2018 01:55 PM IST
Science informs, technology enables, and innovation creates. This trio has the potential to carry our societies through an era of rapid technological progress in the years to come. For this reason, global governments have committed to developing science and technology to achieve the Paris Climate Agreement and the global Sustainable Development Goals. The United Nations is engaging in efforts to encourage international collaboration and technology transfer. The government of India is also rolling out several reforms and programmes to capitalise on this transformation. Despite this, science, technology and innovation are not silver bullets for development and economic growth. What added ingredients are needed to ensure that our efforts can be successful?
We need to watch who controls science and technology. The digital revolution has already transformed our lives in many ways, and technology breakthroughs such as robotics, artificial intelligence and biotechnology will continue to change our jobs and our economies. One of the world's most respected scientists, Professor Stephen Hawking, had warned us about the threats and dangers posed by progress in science and technology. Science, Technology & Innovation (STI) will not only accelerate development, but will also change the distribution of resources depending on who can control and access technology. Future innovations will open new markets, create new jobs, but also radically change the demand for skills. These changes are taking place at a global level, but are likely to affect communities in very different ways, whether these are ready or not, to adapt their ways of living to technological change.
The fight against inequality must be won. The international science community is increasingly engaging with both the science and technology industry and government leaders. In fact, research and development (R&D) activities are now carried out outside universities and traditional research centres. According to the OECD, business-financed R&D accounted for more than 60% of total R&D in 2015. Business-financed R&D is particularly important for innovation and economic growth, and governments are promoting this trend with a targeted focus on small and medium enterprises. The sector is, however, marked by a high level of concentration, with the top 200 R&D corporations worldwide accounting for 75% of global ICT-related patents according to data of the OECD. In a sector characterised by high growth and a high concentration of players, inequalities will rise in the absence of an integrated view of sustainable development where STI policies can and should benefit the poorest sections of society, first.
Cooperation will be more important than ever before. The challenges posed by what Klaus Schwab, the Chairman of the World Economic Forum, has already called 'the fourth industrial revolution' — i.e., the age of interconnection between the physical, digital and biological spheres — must be tackled together by all stakeholders in an integrated and comprehensive manner. International research and development organisations need to involve scientists of all disciplines and all backgrounds, with actors from the public and private sectors, and civil society in a discussion about STIs. Those working at the nexus of STIs and development have a big challenge ahead of them — i.e., to work out how STIs can boost progress, but without diminishing the right to sustainable development.
Clément Gévaudan is a Fellow at the Global Development Network, working on knowledge systems and innovation.
The views expressed are personal
Close Story
Personalise your news feed. Follow trending topics